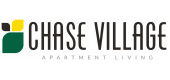 Your Review
Submit a Review

Resident Reviews
|Recommended: Yes
Great place to live. — It's quieter than other complexes around, neighbors aren't noisy college kids. The rate is great here. I really appreciate the office staff and their willingness to help. It's super pet friendly, which I love
Good morning Grace, we appreciate your kind review!
|Recommended: Yes
I like living here — Staff is super friendly and it is very quiet
Thank you Brittany, we appreciate you taking the time to leave a review!
|Recommended: Yes
Amazing and professional — This is a great place to live. All the staff is very friendly and very helpful. We have had quite a few issues in our apartment and maintenance has come in and gotten them fixed in a timely manner and is always super nice about it. I am going into year 2 currently, living at Chase.
Thank you for the review, we are glad you love it here Colena! :)
|Recommended: Yes
Great — It is very nice
Thank you Daniel, and welcome to our community!
|Recommended: Yes
1 — Very nice
Hello Zijian, thank you for leaving us review!
|Recommended: Yes
The AMAZING Chase village — I would tell them that the community is one of the friendliest and most well maintained I've ever lived at and the amenities are well beyond anything I've experienced
Hello Timothy, we appreciate that you took the time to leave us a review and are glad you love it here!
|Recommended: Yes
Chase cillage — live in chase is very comfortable
Hi Jialiang, thanks for the feedback! We are happy you are comfortable here. :)
|Recommended: Yes
I love this property so far — It's the perfect place to live
Thank you Madison! Welcome to our community, we are happy to have you. :)
|Recommended: Yes
Property feels very welcoming and homey — Overall the property looks very clean, the only thing is that a lot of spider webs build up everywhere, especially in car portals. The people in the community are also very nice and always greet each other when seen on walks with their pets. Neighbors are not very noise but the above neighbors do stomp a lot. I don't know if that is only a problem with my above neighbor or if that's how it sounds for everyone. Overall, I love living here, it is a great community.
We are so glad you love living here! Let us know if you have any further problems with your neighbors.
|Recommended: Yes
New beginnings — beautiful place to live, friendly people, fresh weather, overall an amazing, peaceful environment.
Hi Brianna! Thanks so much for leaving us a review. :)
|Recommended: YesGreat Place — Nate and the maintenance team were amazing at solving any issues super quickly I loved it
|Recommended: Yes
Wonderful place to live — Peaceful, easygoing, and clean. As well as a professional and kind staff.
Hi Elizabeth! Thank you so much for taking the time to leave us a review. :)
|Recommended: Yes
Beautifully maintained, quiet, safe, friendly. An excellent choice for me — The area is beautiful, the grounds so very well kept. The tenents are quiet and friendly. The location is amazing with easy access to any store you can think of. Lots of river access, tons of parks and nearby hiking adventures. Several lakes in easy driving reach. About an hour to the ocean. The parking is plentiful however very tight between poles and other cars but I almost have that mastered. There is a gym and yoga studio on site, two pools, volleyball court And dogs are welcome The universe truely delivered this time around..
Thank you so much for your feedback Jennifer! We are so glad you love it here. :)
|Recommended: YesThe complex is a lovely starter apartment with a cute, comfortable spacious design. — It's lovely, spacious, and fun. There's always an adventure nearby.