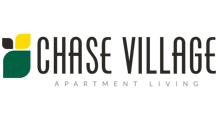 Your Review
Submit a Review

Resident Reviews
|

Recommended: Yes
Hi Nathan, Thank you so much for the 5 star review! I hope we can continue to exceed your expectations during your stay here at Chase Village. Have a great day, Shrista V / Leasing Manager 541.485.7673
|Recommended: Yes
Very Nice — Been finishing up the move in process. Neighbors all seem nice. No issues with noise or anything. Love the wooded area behind our unit. Very much Oregon vibes, its great.
Hi Saydie, Thank you for taking the time to leave us a positive review! I am so happy you are enjoying your experience so far here at Chase Village, please let us know if there is anything we can do for you. Best, Shrista V / Leasing Manager 541.485.7673
|Recommended: YesOverall is comfortable and cozy — My overall rating is 4 stars because it is a comfortable apartment, location wise is a pretty central location, and it is a nice community. The apartment is old fashioned, clearly has not been renovated at all but functional, comfortable and well equipped. Parking is not really an issue because we have an assigned garage, if you don't then this might be a bit of an issue. The grounds are usually well taken care of but I do have to point out that there is a big problem with people not picking up after their pets so keep an eye out for poops if you step on the grass or go to the dog parks. This issue, I want to point out, is not the staff's fault since they do provide bags to pick up poop, unfortunately people suck at following instructions. My recommendation is to at least clean up a bit the dog parks since that can just cause disease outbreaks between the dogs. My biggest issue is maintenance. They are very slow and I'm guessing they are short staffed but its a bit absurd that I moved in September and it is January and all of my maintenance request haven't been completed yet. The construction quality of the building is not terrible but it is on the older side so it can have its squeaks and creaking, thankfully nothing serious like pipes or electrical issues. People overall as fairly good at not being terribly noisy but the apartments are not made well enough to avoid noise travelling in any direction. So far my neighbors have been decent but others may not be so lucky. Maybe adding something to absorb the noise might be in the managements interest to start adding to apartments.
|Recommended: Yes
Amazing job — Love living here
Hi Suzanne, Thank you for taking the time to leave us the five star review! I am thrilled to hear you are enjoying your time here at Chase Village. I hope we can continue to exceed your expectations. Best, Shrista V / Leasing Manager 541.485.7673
|Recommended: Yes
Good — Pretty easy process moving in. Front desk people are very helpful.
Hello Jacob, Thank you for taking the time to write this review. Moving can be stressful so I am happy we were able to make that process easier. If you need anything in the future, feel free to email, call, or give us a visit. Welcome to Chase Village! -Destinee
|Recommended: Yes
Perfect place to live — Couldn't ask for anything better. Great location and decent apartment sizes. Everyone is super friendly.
Hey Felicia, We are excited for you! Don't forget to follow our social medias to stay up to date on resident events. Tonight we have Pizza in the leasing office starting at 4, hope to see you there! -Destinee
|Recommended: Yes
So far we LOVE chase. — Chase has been amazing for our family so far. We have been here for a month and we and our kids love it here. We have a LOT of space in the apartment. Its very well taken care of. Maintenance if very fast and responsive. The pools habe been amazing for all of us to enjoy. We have also got to attend a hot dog day and pizza night. The people who live here have been very kind so far. The staff are always a joy to be around, and i can tell they truly are happy working here. I did put 3 stars for parking because i wish there was extra for when we have guests. If your considering moving here, dont hesitate. Its an all around great place to live.
Hi Sarah, Thank you for this kind review! We have enjoyed seeing you and yours at our resident events. Hope to see you at Pizza Night tonight! -Destinee
|Recommended: Yes
My first year — I really enjoy this apartment complex. They always have something going on for the community. The staff is always extremely friendly, especially with my computer quality skills, are a bit lacking. Always very patient with me and answer all my questions and in a timely manner. Love that it is animal friendly. 2 dog parks, 2 pools, 2 hot tubs and much more. I definitely would recommend this amazing complex.
Hi Roseann, thank you for leaving us a kind review! I'm am glad you are loving it here and enjoy our numerous amenities.
|Recommended: Yes
Fun and Welcoming — It's a beautiful neighborhood and has a variety of shops near home Even grabbing the mail, it's a wonderful stroll There is an on-site location to vacuum and clean your car as well as on-site fitness centers, with a sand volleyball court. Super fun and welcoming
We are glad you feel welcome here and are enjoying the amenities we have to offer. Thank you Correen!
|Recommended: Yes
Tenant — The staff are very helpful and friendly. They responded to our request at any time.
Hi John, thank you for taking time to leave us a review!
|Recommended: Yes
Making a move — So far so good into my transition to the chase village. Staff have been very friendly and helpful.
We appreciate the kind review Leanna and are glad you are enjoying your transition! :)
|Recommended: Yes
Nothing Fancy — Nice place to live short term
Hello Taylor, thank you for taking the time to leave us a review!
|Recommended: Yes
Love it — I'm very happy here We love our little apartment
Hello Mandy, we are glad you are loving it here! Thank you for leaving a review. :)
|Recommended: Yes
Clean, quiet, well managed, friendly environment — Quiet, not like other apartments I've lived in. I like having the amenities on hand. There is usually a ton of parking except when Halloween lands on a Friday, lol , Maintenance team is professional and quick to respond. Office staff is super friendly and ready to help when you need it. I love the community notices about the doggo of the month and different activities. My neighbors are great. All around a nice place to live.
Thanks you for leaving such a kind review Laura. We are glad are enjoying it here! :)
|Recommended: Yes
Lovely college apartment — Lovely college apartment, moved in to attend U of O, haven't had the opportunity to try the pool or anything yet.
Thank you Michael for your kind review! I do hope you get a chance to check out the amenities soon. :)